Mailing Address
PO Box 4549
CASULA MALL NSW 2170
Contact Us
+61 2 8764 0753
+61 411 802 352
Open Hours
Monday-Friday: 9am – 5pm
For urgent messages please call mobile
How long does it take for you to deliver?
We deliver with an express overnight bag. Most capital cities are next day delivery Country areas may take 2-3 days.
Does the GPS tracker work on 12 and 24 volts?
Yes, it works on both 12 and 24 volts and does not require any adapter.
What about product warranty?
All our products come with a minimum 12 months warranty.
Do you offer rental equipment for a few months?
No, we don't offer rental equipment.
Can I purchase the product without the upfront cost?
Yes, we can put you in touch with our preferred  equipment finance company which would work out your monthly cost. You may want to have 24, 36 or 48 months finance contract.
Are there any hidden charges?
There are no hidden charges. Your purchased product is your property. The TELSTRA SIM card and our system are available for a total of $19 per unit per month. There is no third party billing. We provide you the complete service and there are no other costs involved.
Is there a contract period for the service?
No, the product purchased does not need any contract signed. If you require to disconnect the service this is not a problem. You may reconnect at any time again. We just send you another SIM card once you want to reactivate the service.
What if I need a particular development or customization?
We have a strong engineering team. We would offer you a development quote and in general after a few weeks the development would be completed.
Can I get all trip stops and work time from the reports?
Yes, we provide trip stop reports, work time reports and you will be able to see when the ignition goes on and off. Additional reports available are:  km driven, hours on the road per day, speeding and many more. You get a graphical display and printed reports.
What about geo fencing?
Yes, we have auto geo-fencing so when the unit stops it automatically puts a perimeter around itself .There's no need to waste time with the setup of manual geo-fences.
Can the setup be changed if the unit is already out in the field?
Yes, we can remotely change the setup parameters of the GPS tracker  via the internet.
How many antennas does the unit have and can these be hidden under the dashboard?
The GPS tracker unit has 2 antennas, GSM and GPS. Both antennae must be connected but can be hidden out of sight, i. e. under the dashboard.
Will the tracker follow the road?
We use 4 parameters to load the tracker. It's time based, angle , distance travelled and event based. The tracker will follow the road in an acceptable fashion. In order to limit the data usage it won't follow every curvature but the general direction of the road.
How long is the data kept?
The data is kept for approx. 2 – 3 months. After this period data gets removed. You should back up your data regularly.
Set Up a Free Demonstration Today!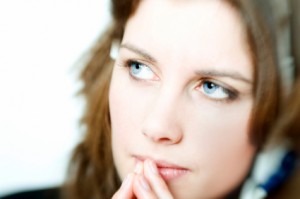 Please let us know your requirements. We have various ways to demonstrate how our systems work for you.