Description
Driver Identification with Buzzer and GPS tracking system using Telstra's 4G network
As a company owner there are instances where you need to track a vehicle and the driver. Especially when multiple drivers use the same vehicle. Example bus , truck, service van etc.
In order to
build a work hour profile for each driver
, one would hand over each driver their own
driver identification digital keys
.
These keys are a small round digital key that can be easily attached to any set of personal keys. Every time the driver uses the vehicle they will need to swipe their personal digital key on the reader. Similar like a bandy clock, the system will start to record work time for each driver even if they swap vehicles.
In order to enforce drivers to use the new system, after the ignition starts, there will be a beeper that will keep making noise until the driver swipes the key. Each vehicle can read up to 16 driver keys. The system comes with 4g tracker, beeper and 2 digital keys. This system is valued at $600 and a monthly service fee is $25 per month/ unit – you will not get locked into a service contract.Extra digital keys are $20 each.
Drivers are forced to swipe their identification key when they start the vehicle. The beeper will only stop making noise if the ID key is swiped on the key reader. Track vehicles and drivers. Build an electronic logbook for daily work hours.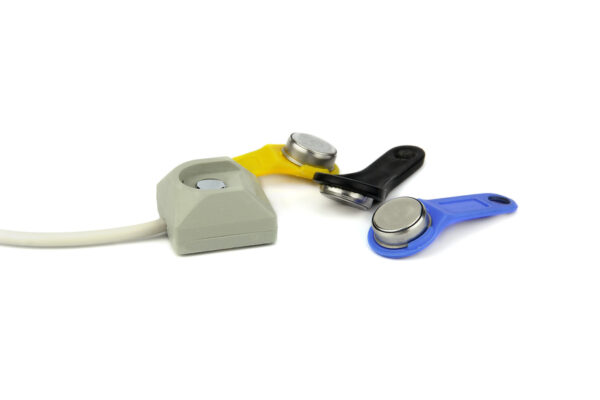 Package Inclusions:
1 (one) x 4G GPS Tracker
1 (one) x
Driver ID Beeper with 2 (two) swipe keys
$600 + $15 Shipping
(+ Additional service fee of $25/month/unit – No service contract, Additional keys are $20/key)
[wp_cart:4G GPS Driver ID System:price:600:end]