Description
High yield 4G LTE Magnetic GPS tracker for asset protection*– Long Battery Life!


The 4G LTE MAG magnetic GPS Tracker can track your valuable assets, like cargo, products, containers and machinery via SMS or the Android/iOS mobile APP. Be in control of the whereabouts of your goods by receiving SMS notifications or simply by checking on the fast mobile GPS tracking APP for iOS and Android mobile devices. This magnetic GPS tracking unit is a new technology LTE device and has an ultra-low power consumption. It can have up to 3 years standby time, features a strong magnetic mounting frame and a dust and waterproof casing. The unit is solid and very compact in size and supplies GPS +LBS positoning.
Key Benefits:
This sturdy GPS tracker model 4GMT magnetic tracker has a number of key benefits. Firstly, there is no install required as the unit is independent. It has its own in-built battery lasting up to 3 years. All antennae, GPS and GSM, are internal. The GPS tracking unit has a solid housing and is a dust proof, water proof and heat resistant GPS tracker for assets.
The device is equipped with a strong magnet, allowing for asset tracking such as containers, trailers, tools, boxes and other assets that do not have their own power source. Small and compact in size this 4G GPS tracker can be fixed in places that will not obstruct normal operations of the assets.
This GPS tracker works on the 4G Network 700mHz that TELSTRA calls 4GX. It offers a much better coverage Australia wide. It also has considerably higher signal penetration into buildings, tunnels and other man made objects. Being a 4G LTE  product it is on the forefront of the new future technology  with a life expectancy much higher than older technology.
Product Features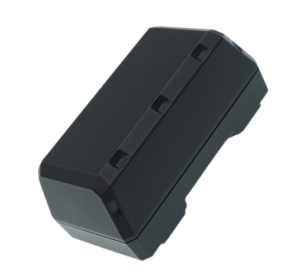 ►  Data communication by SMS/GPRS/UDP/TCP/HTTPS
►  Tracking by timer interval, distance interval or smart mode
►  Roaming preference setting
►  Journey logging up to 250 000+ waypoints
►  Geo-fencing support
►  Up to 50 self-defined event reports
►  Alerts for emergency, for tracker detachment and low battery
►  IP67 water and dust proof casing
►  Strong temperature proof magnet
►  Ultra-low power consumption gives a very long battery life
►  FOTA device configuration over the air
►  Up to 50 self-defined event reports
►  FOTA firmware updates over the air
► Android/iOS APP supported
*Please note: This tracking unit is solely intended for asset protection. Any other use requires an investigator license. Any other unauthorized use is illegal.