Description
Satellite GPS Tracking , Messaging + SOS Alarm – Emergency for help in remote areas without cellular coverage

Portable satellite tracker for miners, hikers, travellers and all persons who venture into remote locations that are not covered by mobile phone towers of any kind. This unit is rugged and conveniently pocket-sized so that it can travel wherever you go.
Device registration: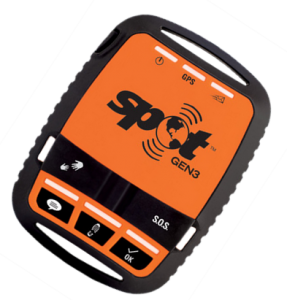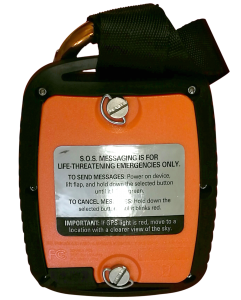 This satellite unit requires registration and an annual subscription. SPOT GEN3 satellite tracker has several tracking and messaging options, search and rescue plans and emergency solutions. All these features become accessible when you have successfully registered your product to your name. You then get a login and dashboard panel and you can customize your satellite tracking and emergency device.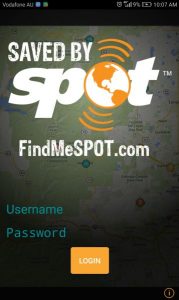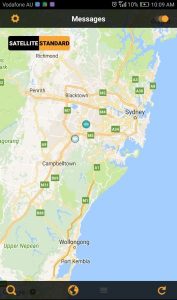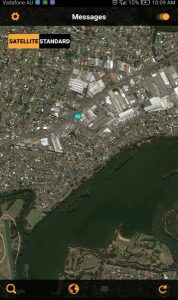 Messaging options:
OK message: This option is like a check-in feature, a message that gets set up by you after registration to friends indicating that you are ok
HELP message: This is a customized emergency request message which you set up when configuring your device. With this message you contact family and friends whose numbers you store in your setup for emergencies. This message is to alert your contacts that you are in a situation that requires search and rescue. They can inform the nearest local emergency rescue team.
EMERGENCY SOS: This button will only be activated in utter emergency. GEOS 24/7 emergency team will escalate a search and rescue service. This can be very costly unless you cover yourself with one of the comprehensive Medevac plans available.
Tracking options:
BASIC TRACKING: You set the tracking requirement to 5, 10, 30 or 60 minute intervals. The device will send tracks for as long as your device is turned on and moving. Tracking will only stop when you stop it.
EXTREME TRACKING: Includes all basic tracking features but allows you to bring the tracking pings down to 2 1/2 minutes. This gives a very comprehensive tracking history.